Kids' clothes. Oh, kids' clothes. The struggle is real. Children's clothing goes through a lot. They get outgrown, they become napkins for dirty little hands or canvases for your little budding artist. While accidents and growth are unavoidable, buying the right item the first time can save you a lot of headaches. Below, we've included a list of our favorite brands for each essential item of clothing. Each of these brands has proven to be fashionable, durable, and comfortable! Feel free to comment your suggestions and favorites below!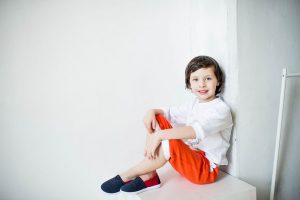 Playclothes: Old Navy takes the cake on this one. With high-quality items and plenty of styles and patterns to choose from, Old Navy will keep your kids clothed and ready for adventure. The brand prides themselves on having fairly low prices for high quality. You'll be able to pass these items down to younger siblings, cousins, and friends.
Swimsuits: Speedo suits are used by Olympians and can withstand even the most rambunctious toddler for swim team or even the beach.
Dress Clothes: Janie and Jack offer a darling selection of dresses and suits. With sizes ranging from newborn to 12-year-olds, Janie and Jack's quality and style is hard to beat.
Shoes: For hiking or outdoor activities or even just playing, invest in anything by Keen. Our favorites are the sandals with the protected toes. For dress shoes, again, quality is the deciding factor. Going for something like Born or Clarks are great for the style, durability, and functionality.
Outerwear: Columbia will keep your kid comfortable in the snow or rain, and in addition to its durability, comes in a wide array of colors and styles.
School Clothes: Even if your kids don't need school uniforms per se, Land's End and LL Bean are fantastic for school clothes, backpacks, and even lunch boxes.
Socks, Pajamas, and Underwear: Hanna Andersson offers high-quality items that are made with cotton and natural materials making them safe, comfortable, and durable for your kids to wear and sleep in. Hanna Andersson also offers other high-quality children's' items as well.
What are some of your go-to brands and favorite items?