Who needs a break? Whether you're a student or a parent, the answer was probably a resounding "ME!" Between the hustle and bustle of the school year, working a full-time job, planning out your future, juggling all your kids' needs, and everything else on your plate, it sure can be hard to remain sane sometimes. Below, we've come up with an easy checklist to help you prepare for Spring Break, whether you're staying home or going away. The more prep, the better off you'll be!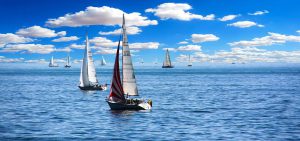 Decide What You Want To Do:

Don't wait until the night before break starts. Have some goals, big or small, these will help make your week more productive and all the more meaningful. Whether you're heading to California or reorganizing the back shed or watching all the Star Wars movies, it'll be nice to have some structure.

Clean:

If you're going out of town, you'll need to have

your laundry done

, and even if you're enjoying a staycation, it will be nice to have the laundry out of the way so you can focus on watching movies or spend the week at the beach. You'll also appreciate cleaning your house a few days before the time off begins so you can relax in or return to order.
Enjoy: Really take the time to relax. Forget about all the stressors of the "real world." Life is short. It's important to step away and let your mind wander and recharge.
Do Something Memorable: Well, this could be going to Europe or it could be making the most amazing homemade pizza with your family. Whatever it is, take pictures so you can look back on the fun times.
Do Something Meaningful:

Whether you donate half the contents of your closet to a charity or you volunteer for a few hours at an animal shelter, giving back can be extremely rewarding and can make a fantastic trip even better.
Where are you going this Spring Break? What are some of your go-to spring Break Hacks?